Have you heard about the heat this summer? I am not sure if anybody has told you yet, but… breaking news – IT'S HOT!
Real riveting, we know. It's probably the 15th time you've heard about the weather today.
While it is evident that the temperature is among all-time highs, have you seen some of our all-time high-quality roofing renovations we've done this summer?
If you have, thanks for following us on Facebook. If you haven't, now's your chance…
House #1: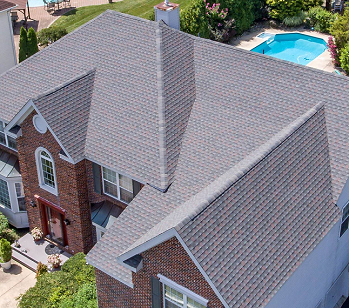 Gorgeous GAF Timberline HD Shingles

Color – Williamsburg Slate
House #2: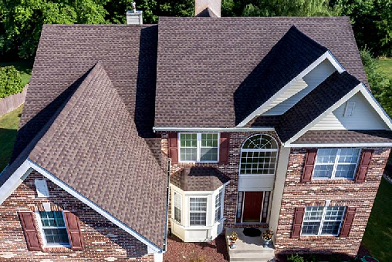 GAF Timberline HD Shingles

Color – Barkwood
House #3: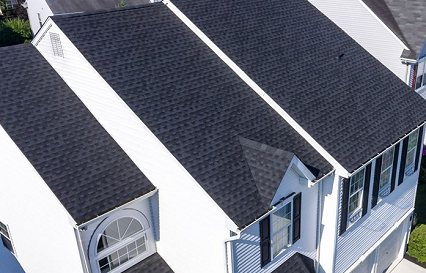 GAF Timberline HD Shingles

Color: Charcoal
All three of these beautiful homes were renovated by Alan Cherry's Exterior this summer! We are a GAF Certified Installer, and as you can see, that means there are endless options of high-quality tiles that will bring out the best in your home. Whether you have your heart set on a specific color scheme, or you'd like some help, we are more than happy to help you turn your home into your dream home.
In addition to being among the top roofers around Cherry Hill, NJ, we also specialize in siding repair and window replacement in Marlton, Deptford, and beyond! Our window and door installation and replacement services are frequently combined with our vinyl siding and roofing jobs to make for a complete home remodeling project that can save you time and money. Instead of rolling the dice and hiring three different companies for three different jobs, try to find an insured professional like our team to deliver full-service results year round.
Why is everything sweeter with a Cherry on top? That's simple. Our company has over FOUR DECADES of experience and continue to keep Alan Cherry's Exteriors' name at the forefront of New Jersey resident's minds. We love seeing the look on our clients' faces after rejuvenating their house, condo, or business space.
We treat every remodel as if it were our own. This means cleaning up after ourselves and making sure everybody around is safe. We use our own crews. We do not hire low-cost third-party contractors that we don't know. We don't cut corners or pinch pennies, but we do help our customers save money. If you need a proven and reliable siding or roofing contractor near Cherry Hill, NJ, call 267-356-4422 for a free home evaluation today! Who knows… maybe your home will be one of the next ones featured on this blog!