Alan Cherry's Exteriors is a proud brand. We wear our heart on our sleeve. We believe hard work pays off. From siding in Medford and Princeton, NJ, to interior work in Delran, we treat every project as if it were our last (110%!) Here are four reasons to trust us with your next home transformation:
We are GAF-Certified. GAF is North America's largest roofing manufacturer for a reason. Their shingles are durable, and their selection of colors and designs are virtually endless. Alan Cherry's Exteriors regularly uses the GAF HD Timberline roofing shingles because (as you can see below) they have color schemes that fit any property. Plus, GAF is so confident that you'll love their products, they offer a Lifetime Ltd. warranty. 

Been There. Done That. We have almost 40 years of experience customizing homes in South Jersey. From roofing projects in Cherry Hill to siding jobs across Marlton, NJ, you can count on Cherry to sweeten up your home!
Full-Service Offerings. Roofs aren't the only thing we specialize in. Alan Cherry's Exteriors also handles siding, windows, doors, and more. We are a one-stop shop committed to bringing you affordable results that withstand the test of time.
We Know Style. When you combine high-quality shingles, experienced installers and incredible homes, you end up with beautiful results. Our team takes pride in working directly with you to learn your goals so we can help you achieve them. Take a look at one of our recent projects below to see how we can make your home stand out from the rest. Your neighbors will do a double-take every time!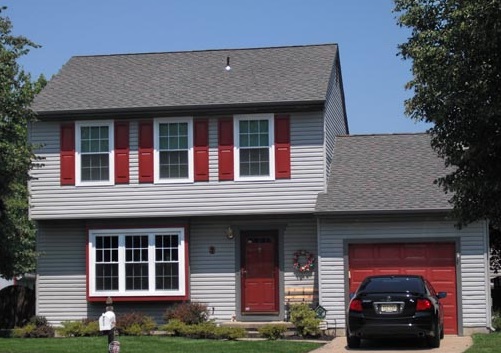 We only work with the best – The best materials, the best products, the best contractors, the best associates, and of course… the best clients. Our work speaks for itself, but our customers speak for/about us too. With us, transparency, respect, and results are three of the many things that come standard. We offer free evaluations, so you'll always know what to expect.
Click here to visit our Facebook page and review project photos and testimonials. If you have any questions, visit https://cherryroofingandsiding.com/ or call us at 267-356-4422.