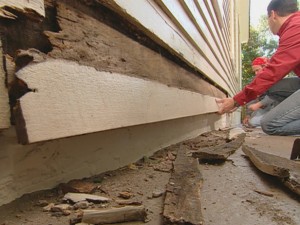 Winter is coming and the time to winterize your house is running out. Now you may be thinking since you do not live in Minnesota and do not have to deal with sub-zero temperatures that there is no need for you to winterize your house. Unless you live in an area that is always sunny and seventy-five, you could benefit from preparing your house for the dropping temperatures. Not only will a proper winterization keep you comfortable on those snowy nights, but it will also keep more money in your pocket. Taking the right steps will help you create an energy efficient house that is braced for the harshest of winters.
Unless you are a professional contractor, you might not know how to start getting the house ready. Our experts have created an easy to follow checklist to help keep the cold where it belongs.
Check to see if the furnace is in working order and that there are no holes in any of the insulation around the ductwork.
Check the fireplace and chimney. Animals may have made nests around the openings and may create a blockage when you go to use it. Also inspect the flashing around the chimney, which may have been damaged during a storm. If damaged, along with letting the heat escape, it will also allow water to seep into the house.
Inspect the roof for missing shingles. Shingles are the armor your house will need to fight off the cold and missing just one will greatly affect the insulation of your house. With our years of experience providing roofing in Marlton, NJ, we recommend leaving this task to a professional as it is not as simple as it may seem.
Clean the gutters. Leaves and dirt that have accumulated over time can freeze in the winter, weighing down the gutters and ripping them off the house.
Fill any holes on the exterior of the house with expanding foam or caulk.
Make sure the windows and doors are not letting in a draft. If they are, seal them or consider replacing them with energy-efficient panes.
Replace the old weather-stripping around the windows and doors.
Take down summer screens and put up the storm doors and windows.
Ensure existing insulation is in good condition.
With this helpful checklist in mind, you can make sure your house is ready for the winter. If you feel that any of these tasks may be too difficult or too dangerous for you to do, let our experts get your house ready for the winter, while you enjoy your favorite fall festivities. For all South Jersey remodeling and winterization needs, Alan Cherry's Exteriors can get your house ready for anything nature has to throw at it.